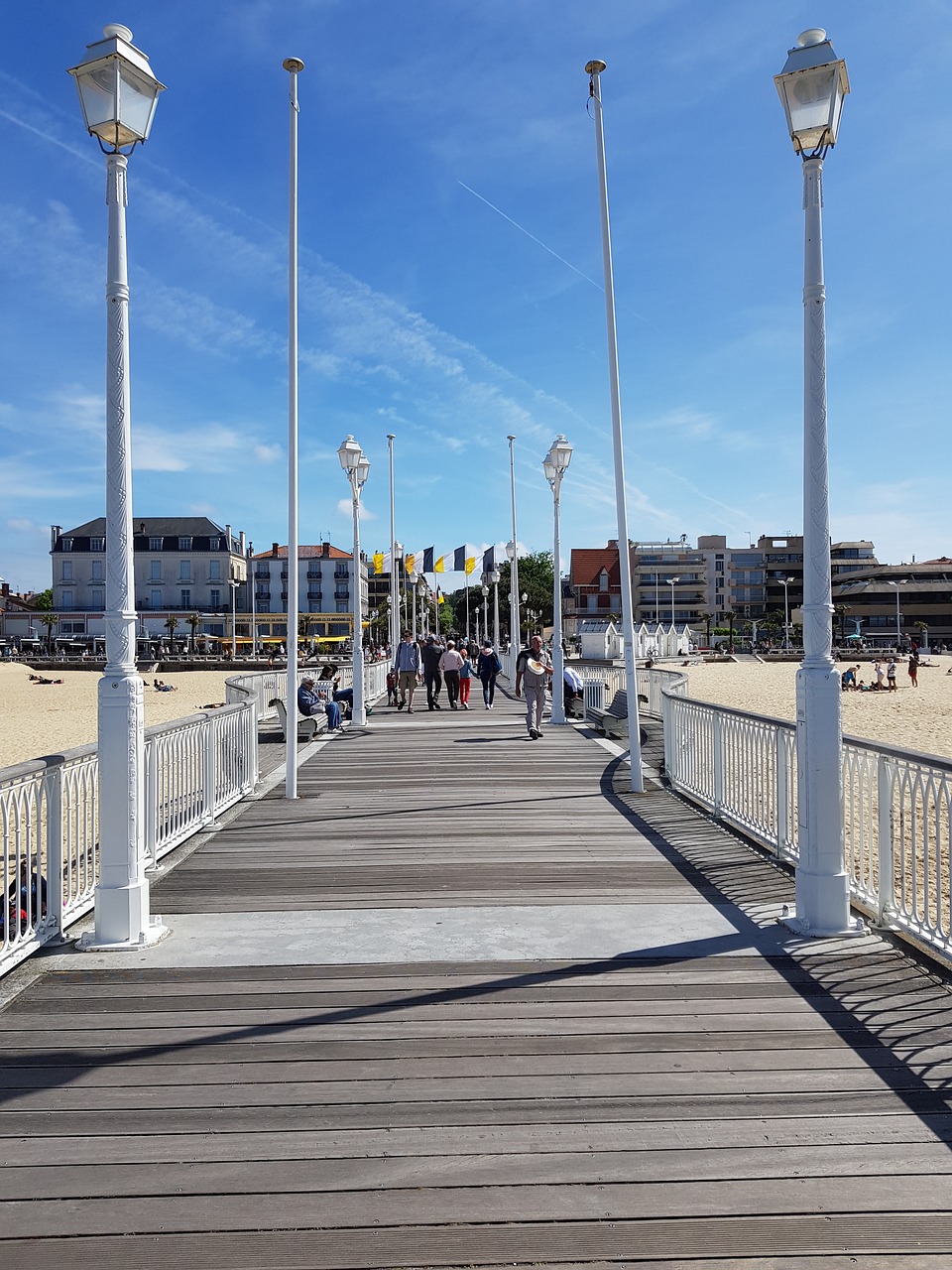 Located 10km from the Dune du Pilat, Arcachon is a seaside town by the ocean.
It is a picturesque town located on the Atlantic coast of France, in the Nouvelle-Aquitaine region. It is renowned for its natural beauty, architectural heritage, and relaxing seaside lifestyle.
Its 4 districts take their name from the seasons of the year.
The Summer Town is home to shopping streets, the town's main sandy beach and a casino, housed in the Château Deganne, a 19th century building.
The Winter Town is home to extravagant 19th century villas.
The City of Arcachon was created in 1857, under the leadership of Napoleon III establishing it as an autonomous commune. The engineer Louis Lemarié discovered, in 1923, at a depth of 472 m, the Sainte Anne des Abatilles spring while drilling to find oil. This pure water, very lightly mineralized, rich in silicon and poor in calcium, is recognized for its therapeutic virtues. Highly appreciated, its consumption today extends throughout France and beyond.