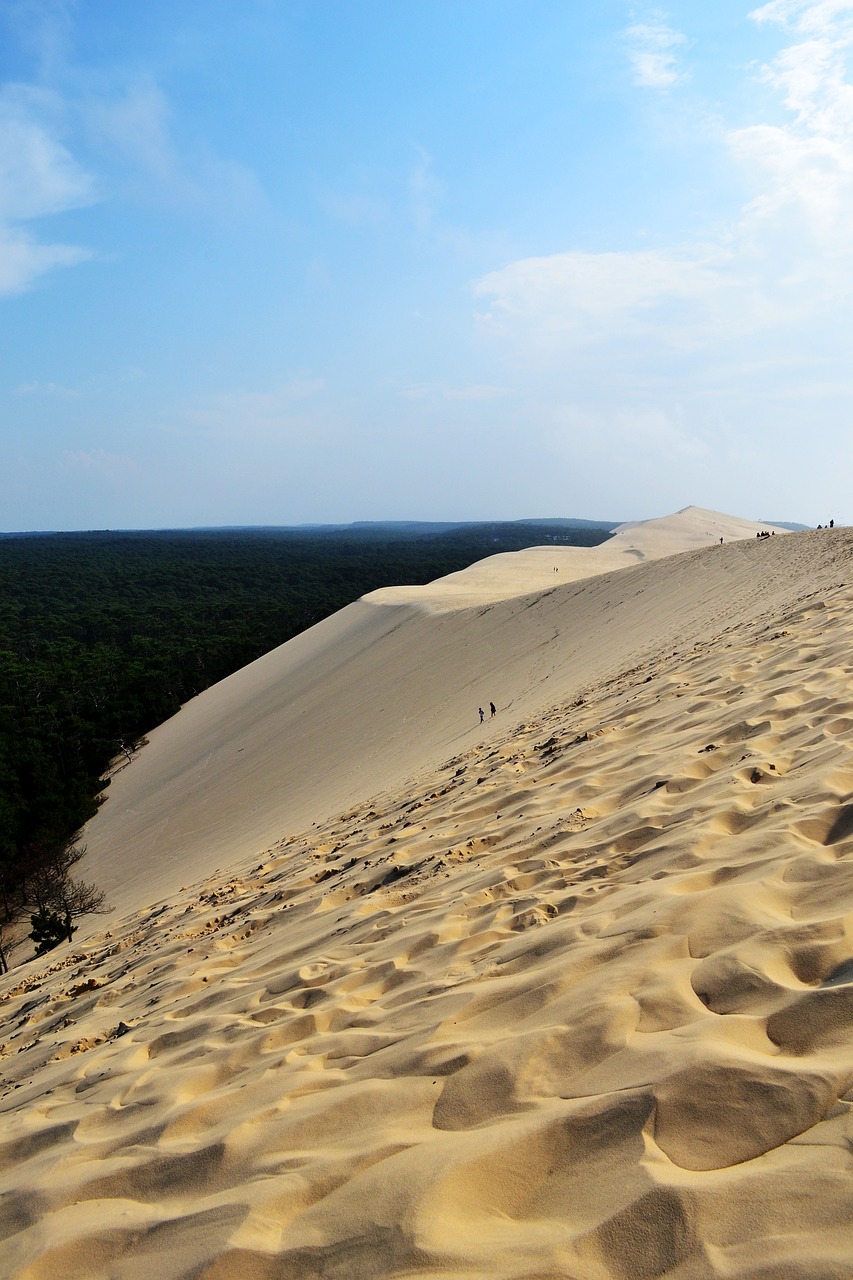 A little history on the dune du Pilat
The Dune du Pilat is an iconic natural formation located on the French Atlantic coast, near the town of Arcachon, in the Nouvelle-Aquitaine region. It is the largest sand dune in Europe and one of the most popular tourist destinations in the region.
At the top of the dune, visitors can enjoy a spectacular panoramic view.
The Dune du Pilat is an ideal location for outdoor enthusiasts, hikers, water sports enthusiasts and photographers. It is very popular for paragliding due to its favorable winds. Climbing the dune can be a physical challenge, but the reward is worth it once you reach the top.
More than 100 meters high and spread over 2.7 km, the Dune du Pilat faces the Arcachon basin, the Banc d'Arguin and Cap Ferret. Located in the immediate vicinity of the forest of La teste de Buch, the Dune du Pilat offers a panache of color and a very diverse landscape mixing the green of the forest with the yellow of the Dune passing through the range of colors of the waters of the basin of 'Arcachon. Located 60km from Bordeaux and 10km from Arcachon, the Dune du Pilat is a site very popular with locals, French and foreign tourists.
It records more than 2 million visits per year.
Do we write "Dune du Pilat" or "Dune du Pyla"?
"Pilat" comes from the Gascon which means "pile of sand". The spelling "Pilat" is used to designate the site of the Dune du Pilat.
"Pyla" spells the district of "Pyla sur mer" located in the commune of La Teste de Buch.